Title: Salt to the Sea
Author: Ruta Sepetys
Date Published: February 2, 2016
Publisher: Philomel Books
ISBN: 0399160302
Format: Hardcover
Pages: 393 pages
Status: Read from January 20 to 22, 2017
Goodreads' Rating: 4.38
Buy it here: Amazon • Book Depository • Barnes & Nobles

Rating: 5/5 Stars
Winter, 1945. Four teenagers. Four secrets.
Each one born of a different homeland; each one hunted, and haunted, by tragedy, lies…and war.
As thousands of desperate refugees flock to the coast in the midst of a Soviet advance, four paths converge, vying for passage aboard the Wilhelm Gustloff, a ship that promises safety and freedom.
Yet not all promises can be kept.
Salt to the Sea is a phenomenal book that tells the story of a war in four different perspectives. Lies and revelations. Each decision has a different impact. But not only to their own, but also to those people that surround them.
This book is truly exceptional. It felt like I was watching a horror movie by the way my heart was pounding while reading this. And this sentence is clearly an understatement. If you like, please consider screaming, rolling in and out of bed, preparing two boxes of Kleenex (and used them), and sleeping while crying and heartbroken as the substitute meaning for my "heart was pounding."
Each chapter, which is written in a very short way (two to three pages), has THE thrill to keep me going. The characters are edgy and each of them has a valuable role to the story. The scenes are intense and described in a vivid way. It felt like I was transported to the place itself.
It's beautifully written and it's captivating. It took me two days, though. It's because I was devouring every word, absorbing every emotion. This is the type of book that you will never forget.
For me, it has a bittersweet ending. I've got the ending that I want, but there are too many casualties, too many people who perished, and I can't say that I am happy with it. This is war. This is what happened in a war. I'm a little ashamed that I haven't read this book sooner. I didn't know anything about Wilhelm Gustloff, the Nazis, Russians, the war. I was clueless and this book opened my mind to these.
It took me three days to summarize the book without shedding a tear. As what Ruta Sepetys wrote in her note: "When the survivors are gone we must not let the truth disappear with them. Please, give them a voice." 
Highly recommended to everyone interested in historical fiction.
Overall reaction: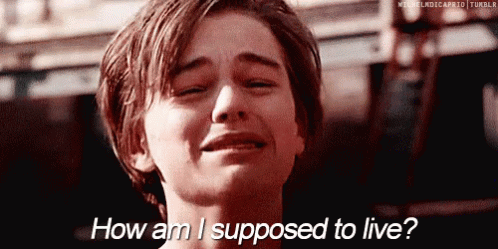 Ruta Sepetys (Rūta Šepetys) is an internationally acclaimed author of historical fiction published in over fifty countries and thirty-six languages. Sepetys is considered a "crossover" novelist as her books are read by both students and adults worldwide. Her novels, Between Shades of Gray and Out of the Easy are both New York Times bestsellers, international bestsellers, and Carnegie Medal nominees. Her latest novel, Salt to the Sea, is a #1 New York Times bestseller. Her books have won or been shortlisted for over forty book prizes, are included on over twenty state reading lists, and are currently in development for film and television.
Ruta is the daughter of a Lithuanian refugee. Born in Michigan, she was raised in a family of artists, readers, and music lovers. Ruta attended college to study opera but instead graduated with a degree in International Finance. Prior to publishing her first novel, she spent twenty years in the music industry helping artists and songwriters distill story through song.
Sepetys is the first American crossover novelist to address both European Parliament and Library of Congress. She was awarded The Rockefeller Foundation's prestigious Bellagio Resident Fellowship for Salt to the Sea.
Ruta was recently bestowed the Cross of the Knight of the Order by the President of Lithuania for her contributions to education and memory preservation. She is intensely proud to be Lithuanian, even if that means she has a name no one can pronounce.
Ruta lives in a treehouse in the hills of Tennessee.